Chess variant where the two players start from sideways of each other instead of opposite sides.
Otherwise the rules of chess apply, with the following differences:
The pawns move to the opposite side of the board, which is not the opponent's side, but an empty side of the board. Pawns can make a double-move initially.
The concave corner of the board marked with a small circle blocks diagonal movement. This means that the inner pawns initially cannot capture each other, and that bishops cannot pass this corner (for example the two initially closer bishops cannot capture each other even if the pawns moved away).
Castling: the rook always moves two, and the king moves one or two fields (see diagram below).
Pawns promote on the opposite side of the board. They cannot promote to queen, only to rook, bishop or knight.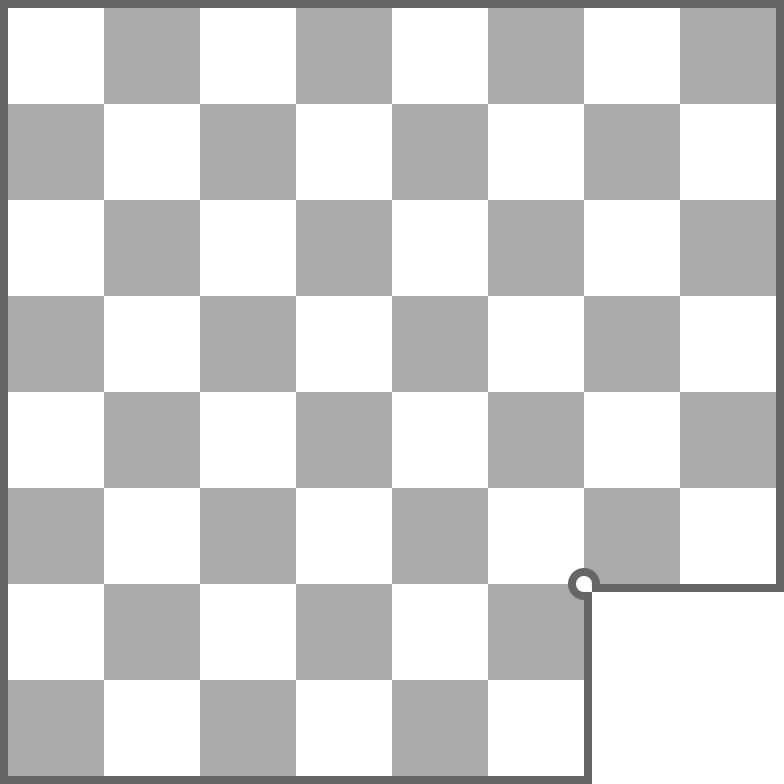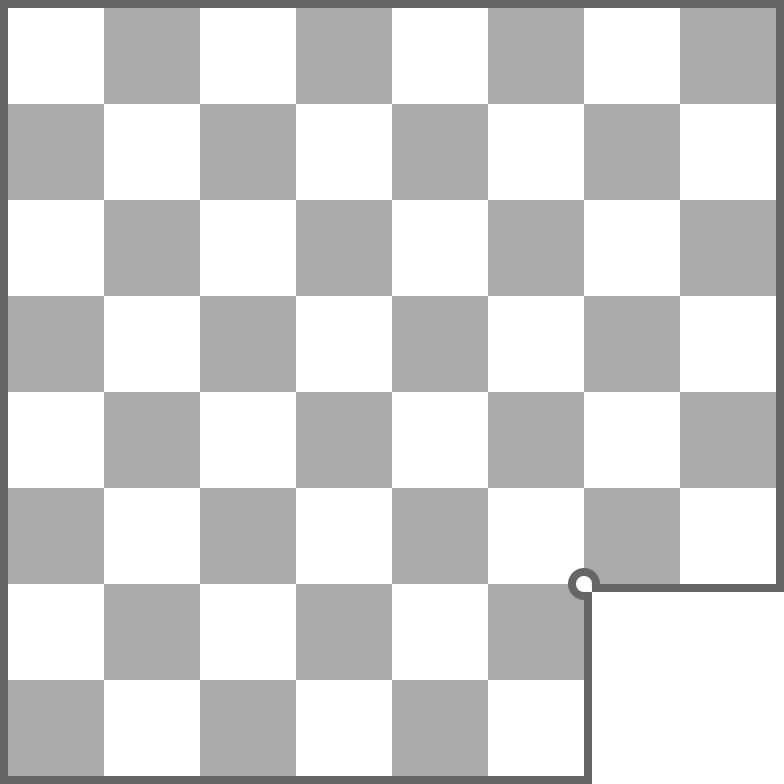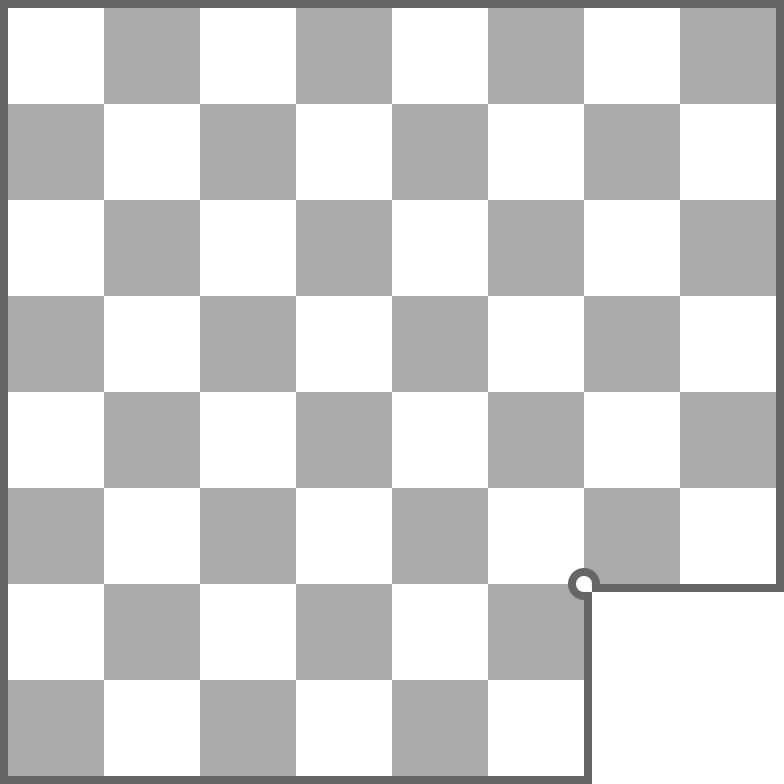 Before and after castling
Notes
Pawn promotion is frequent in this game, but in compensation, the strongest promotion piece is the rook.
Inventor
The original: Charles Gilman, 2007[ChV.com]; this variant: Uray M. János, 2017.
External link